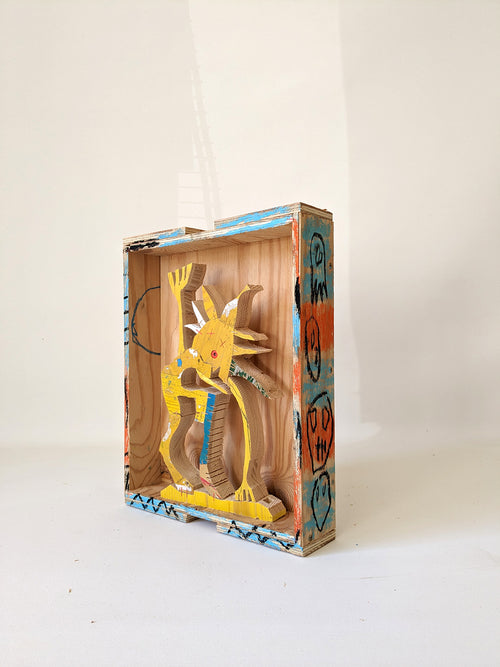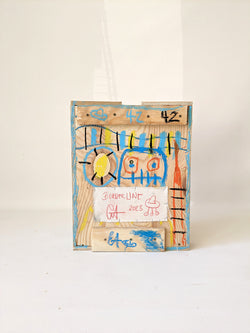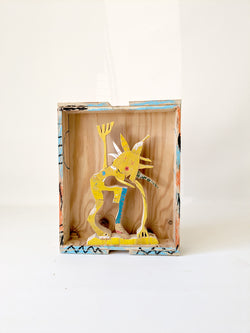 Back
Regular price
$541.00 USD
Regular price
Sale price
$541.00 USD
Unit price
per
Sale
Sold out
Tax included.
BORDERLINE
2023
Woodbox, Artwork, paint, Pencil, Acrylic, Screws and Stapler
Box: 26x35x8 cm
Artwork: 15x28x4 cm
Art: Ernst Koslitsch is a sculptor artist.
Handcrafted sculpture, including a painted box. Gut Oggau Edition | Unique piece from his Yellow Universe
Within this parallel world crafted by Koslitsch, anecdotes of science fiction and surreal tales unfold. Each artwork and sculpture whispers stories of distant galaxies, uncharted territories, and enigmatic beings. 
Through this collaboration with the Vineyard Gut Oggau a portal to a world opens, where the vibrant Yellow Universe of Ernst Koslitsch merge, captivating all who dare to venture into its wondrous depths. 
View full details